Have You Heard? Gucci is going fur-free
Here's what we have to say...
by Aurora of esa New York
(Photo from Gucci Pre-Fall 2017 campaign)
Starting in 2018, Gucci, will be going completely fur-free. This means that they will not use mink, coyote, raccoon, dog, fox, or any other bred or caught furs. Their president and CEO, Marco Bizzarri stated that, "technology is now available, [which] means you don't need to use fur. The alternatives are luxurious. There is just no need." This improvement in synthetic fiber quality means that there isn't any excuse to create new fur pelts. According to the Hollywood Reporter, "Gucci's fur-free decision is part of the company's new ten-year 'Culture of Purpose' sustainability plan, which also includes the house's commitment to contributing 1 million euros as a funding partner of UNICEF's Girls' empowerment initiative."
The fashion house's fur production is annually worth about 10 million Euros (or 11.8 million dollars), and will be replaced by faux-fur, wool, and new fabric innovations, according to The Business of Fashion. New innovations in textiles are becoming increasingly eco-friendly and sustainable. Gucci is currently investigating new start-up companies who are contributing to this innovation. Bizzarri states that the company "needs to invest in these start-ups because they can disrupt the sector in terms of sustainability, achieving the same quality of leather production for instance, without any water of chemical waste."
Their first fur-free collection will be in their Spring/Summer 2018 line. ALL remaining fur items, after this point, will be auctioned off for charity. These auctions will benefit the Humane Society and the Italian based animal rights organization LAV.
Their transition is happening in partnership with the Humane Society of the United States and the International Fur-Free Alliance, which is a coalition of more than 40 animal protection organizations working together to end the fur trade. Gucci is not the only, nor the first brand to go fur-free. This brand will join the likes of Giorgio Armani, Vivienne Westwood, Calvin Klein (who has been fur-free since 1994), Ralph Lauren, Net-a-Porter, and Stella McCartney (a brand that is completely vegetarian) on the fur-free future of fashion.
Gucci going fur-free, without doubt, will have an effect on the way the rest of the fashion industry views the use of fur. However, since the only other option to real fur is a synthetic acrylic material, is it really about sustainability? It's hard to believe so. How many animals are killed due to the pollution of fashion vs. the fur industry? There really isn't anyway to know for sure, but taking into account the amount of natural, ecological resources (fresh water, forest devastation, oil fracking, biodiversity depletion, etc.) it takes to manufacture garments and ship them all over the world; regardless of if they have fur or not, this doesn't feel like a win for anyone except animal rights groups, like PETA and The Humane Society.
While fur may be a cruel industry, creating more and more plastic clothing that will never biodegrade doesn't seem to be a more sustainable option. Faux fur alternatives often do not hold the same garment life-expectancy as real fur, which can hold up for decades. Gucci is under the company Kering and not all of Kering's brands are going fur-free. In fact, the majority of their brands are not fur-free, leather-free, cruelty-free, etc. The issue seems to only matter to the Gucci brand, which brings up a larger question: is Gucci going fur-free to appeal to it's largest consumer demographic of millennials? Due to the fact that the average millennial consumer is more conscious about where their clothing is from and/or what it is made of, this would encourage millennial focused brands to change their current practices if they are not seen as "ethical." All the while this focus is on going fur free, it makes it easy to ignore the consequences of pursuing synthetic alternatives which could pose just as great, if not greater, effects on the environment.
Opinions from our Contributing Writers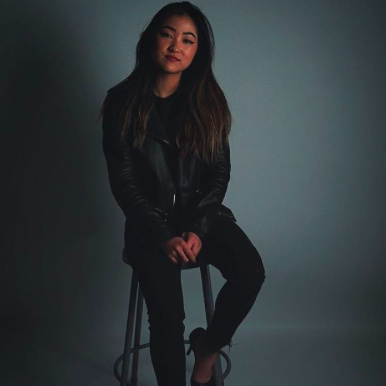 I think Gucci's fur-free initiative is really just a win for animal-rights activists. Synthetic fur may be less cruel, but ultimately not any less harmful to the environment. Seems like mainly something to pull in millennial consumers rather than actually stand up against any kind of environmental harm (because creating more plastic clothing that will never biodegrade will arguably do as much, if not more harm to our ecosystems). In an ideal world, Gucci's investigation in start-up companies who are trying to innovate textiles will work out well and they'll find a sustainable alternative to plastic-fibered clothing to then truly revolutionize the fashion industry.
Although I am happy about Gucci's decision to go fur free, I cannot help but think it is merely a publicity stunt. It is well known that millennials, their newfound target market, are large proponents of the eco-friendly movement. They know that going fur free and being so public about it will garner attention and create more brand-loyal customers, as well as gain the attention of new customers. Essentially, Gucci is gaining more profits by going fur-less instead of continuing to use fur. It is important to keep in mind that Gucci, as a brand, is not losing too much by getting rid of fur. They have traditionally used far more leathers, with furs being a less essential piece of their brand. Altogether, I believe that brands such as Stella McCartney are in it for the right reasons, but I find it hard to believe that Gucci is going fur free with complete sincerity.
References
ABC News. (2017, October 12). Gucci bans fur, will auction remaining merchandise for animal rights charities. Retrieved November 16, 2017, from http://www.abc.net.au/news/2017-10-13/gucci-bans-fur/9046332
Allyssia, CNN, A. (2017, October 12). Gucci to go fur-free in 2018. Retrieved November 16, 2017, from http://www.cnn.com/style/article/gucci-fur-free/index.html
Amed, Business of Fashion, I. (2015, September 22). Reinventing Gucci. Retrieved November 16, 2017, from https://www.businessoffashion.com/articles/ceo-talk/reinventing-gucci
Fur Free Alliance (FFA), Gucci, LAV. (2017, October 11). Gucci goes fur free. Retrieved November 16, 2017, from http://m.humanesociety.org/news/press_releases/2017/10/gucci-goes-fur-free-101117.html
Gerken, J. (2013, December 08). Is That Faux Fur Really Fake? Retrieved November 16, 2017, from https://www.huffingtonpost.com/2013/12/08/faux-fur-really-fake_n_4409688.html
Hines, A. (2015, May 06). Say no to faux: the ethics of fake fur. Retrieved November 16, 2017, from https://i-d.vice.com/en_us/article/wj5z8y/say-no-to-faux-the-ethics-of-fake-fur
How Products Are Made. (n.d.). Fake Fur. Retrieved November 16, 2017, from http://www.madehow.com/Volume-3/Fake-Fur.html
Puhak, Fox News, J. (2017, October 12). Gucci going fur-free in 2018. Retrieved November 16, 2017, from http://www.foxnews.com/lifestyle/2017/10/12/gucci-going-fur-free-in-2018.html
Smith, P. (2017, August 16). Why Fur Free Is The Future Of Fashion. Retrieved November 16, 2017, from https://www.huffingtonpost.com/entry/why-fur-free-is-the-future-of-fashion_us_598e1e71e4b0ed1f464c0ab2
SUPERSELECTED. (2016, October 27). Faux Fur is Also Plagued With Ethical Issues. | SUPERSELECTED - Black Fashion Magazine Black Models Black Contemporary Artists Art Black Musicians. Retrieved November 16, 2017, from http://superselected.com/faux-fur-is-also-plagued-with-ethical-issues/
THE FASHION LAW. (2015, August 26). Gucci's New "It" Shoes Are Causing Quite a Bit of Controversy. Retrieved November 16, 2017, from http://www.thefashionlaw.com/home/guccis-new-it-shoes-are-causing-quite-a-bit-of-controversy?rq=gucci fur
THE FASHION LAW. (2011, October 11). Is Gucci's Shenzhen Flagship a Sweatshop? Retrieved November 16, 2017, from http://www.thefashionlaw.com/home/is-guccis-shenzhen-flagship-a-sweatshop?rq=gucci
THE FASHION LAW. (2017, October 11). Gucci is Going Fur-Free Because ... "It's Not Modern.". Retrieved November 16, 2017, from http://www.thefashionlaw.com/home/gucci-goes-fur-free-its-not-modern
THE FASHION LAW. (2017, June 13). Fashion or Faux Pas: Why Swearing Off Fur is Good for Business. Retrieved November 16, 2017, from http://www.thefashionlaw.com/home/was-it-a-good-business-move-for-net-a-porter-to-swear-off-fur
Theodosi, N., & Feitelberg, R. (2017, October 11). Gucci Goes Fur Free, Outlines Sustainability Approach. Retrieved November 16, 2017, from http://wwd.com/fashion-news/fashion-scoops/gucci-goes-fur-free-outlines-sustainability-approach-11025927/
Theodosi, N. (2017, October 13). What Does Gucci's Anti-Fur Policy Mean for the Industry? Retrieved November 16, 2017, from http://wwd.com/fashion-news/fashion-features/what-does-gucci-anti-fur-policy-mean-industry-kering-11026630/